Immune Function Enhancement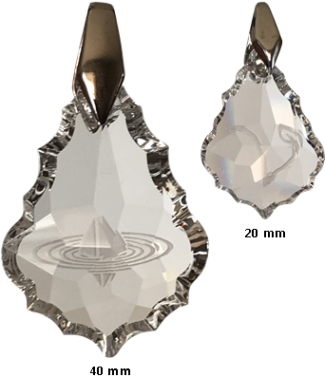 The Sirius Crystal Pendant is a beautiful clear Swarovski Crystal with teardrop faceted edges that have been infused with Human Blueprint Frequencies specifically formulated to enhance the immune system function.
These added immune system frequencies in the Sirius Crystal helps lower stress levels in the body. When you lower the stress in the field (aura) you automatically increase the immune function. When you assist the body in keeping the immune function high, the body can more effectively heal itself, which is the purpose of zeropoint technology.
About The Sirius Crystal Pendant
How ZeroPoint Technology Works In The Sirius Crystal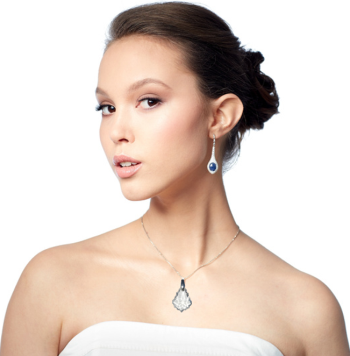 It has been discovered that the cells in the body vibrate at various frequencies depending on their state of health. Vibranz by ZeroPoint Global has identified specific frequencies that match the optimum state of health for each of the body's organs and systems. These are called Human Blueprint Frequencies. When a person wears a Sirius Crystal Pendant, their body begins to 'resonate with the frequencies' that are in the Sirius Crystal Pendant through a process called Biophotonic Entrainment.
This is similar to a tuning fork that will pick up the frequency (sound) of another tuning fork in its vicinity. When they are close to one another, they will both begin to 'resonate at the same frequency'. When the organs and systems of the body are attuned with the frequencies that are in the Sirius Crystal Pendant, the body returns to a balanced state. The body is able to protect and heal itself when it is in balance.
Sirius Crystal Pendant Benefits
Containing a specific blend of immune function frequencies, the Swarovski Pendant not only continues to deliver the embedded frequencies, it becomes an antenna of sorts for additional balancing frequencies for the human body.
Balances the body

Increases energy

Speeds cellular communication for wellness

Immune function enhancement

Eases discomfort

Reduces stress

Increases focus and clarity

Brings deep and restful sleep

Protects from EMF (Electro-Magnetic Fields)

Protects from ELF (Extremely Low Frequencies)
Sirius Crystal Test Results Using Gas Discharge Visualization (GDV) Camera


The Gas Discharge Visualization Camera (GDV) is used to diagnose the energetic wellness of a person's bio-field. The gas discharge visualization camera helps to evaluate the physical and emotional state of a person, but it also helps to analyze the condition of each organ, including endocrine (hormonal), digestive, cardiovascular, nervous systems, with a possibility to see and quantify the imbalances that may be influencing an individual's well-being. CLICK to View Test Results
Have A Question?
Contact Us
1-800-605-7122
Results may vary from person to person based on the imbalance. This information has not been evaluated by the FDA and is not intended to treat disease, support human life, or to prevent impairment of human health; for frequency, self-education and research purposes only. Please seek professional help with health issues.