A New Era of Health and Wellness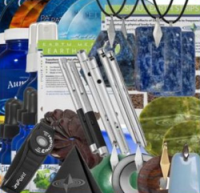 There is a new era of health and wellness upon us. This new technology focuses on treating the cause of health related issues rather than the symptoms.
The only true way to be at an optimal state of health is to have the body in complete balance or homeostasis. Once this is accomplished, the body is capable of doing what it was designed to do…Heal Itself.
Vibranz by ZeroPoint Global – Leading The Way In Energetic Wellness


There is a shift occurring in the wellness industry and Vibranz by ZeroPoint Global is leading the way. Vibranz by ZeroPoint Global is a wellness company that has been in the research and development stage for quite some time. With a dedicated Science team that included research from Dr. Marvin Seeman and also expanding on research done by Dr. Ron Jones (who helped develop the MIR machine), they have made some remarkable discoveries in the field of wellness.
Through Quantum physics it is now proven that all things are energy that vibrate at specific frequencies. Even more important, it has now been discovered that every organ and system in the human body has its own specific frequency that it vibrates at. Vibranz has tapped into this knowledge and has developed a product line that is based around this vibrational information.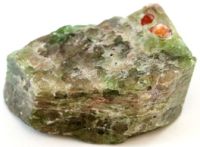 By going to nature, Vibranz by ZeroPoint Global has found minerals and plants from the earth that have a vibrational frequency pattern that matches exactly with frequencies found in various organs and systems in the human body. Using a Quantum Field Programming Generator they can transfer the energy patterns from these minerals into their products so they become a carrier of this information.
Understanding Energetic Wellness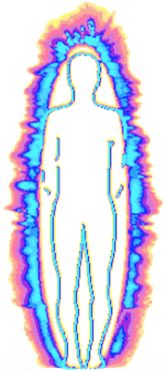 Energetic Wellness has been used in other countries for many years. The United Sates and other countries like Canada are finally beginning to understand the reality of energetic wellness. Energetic Wellness stems from our ongoing understanding of what is known as the Zero Point Energy Field.
The topic of the Zero Point Energy Field goes back to the 1920's and Albert Einstein. He understood that all things that affect the human body, good or bad, actually occurs in the energetic field around us.
This is the whole concept of Energetic Wellness and what energetic products are all about. Instead of treating the body you are treating the actual source, the field around the body. It is within this field that complete health and wellness begins, but when this field around the body is disrupted, it allows toxic information into the body and it is this toxic or unnatural information that eventually leads to what we call diseases.
All sicknesses, ailments and diseases are caused by cellular communication breakdown within the body. When all the cells are communicating with each other the body is running at it's peak level of health, but when cellular communication breaks down it causes a chain reaction of events that eventually causes the immune system to break down, which creates health problems. All diseases start in the field.
Let's talk a little bit about why this energy field is so important and the history of wellness as it relates to this topic.
The History Of The Wellness Industry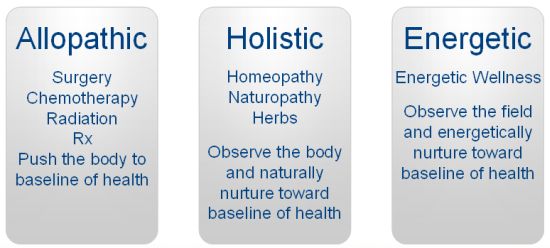 Over the last 100 years we've gone through 3 phases of wellness which include Allopathic, Hollistic and Energetic.
ALLOPATHIC: This is the standard medicine that is practiced today. The advancements in modern technology have been amazing to say the least, but within this type of medical practice you have prescription drugs, standard surgery, chemotherapy and radiation treatment, etc. When chemotherapy is required to treat cancer victims there is an astonishing low rate of success that's between 3-5%. The radiation from this type of treatment is dangerous enough and it's surprising that this type of treatment is still around.
HOLISTIC: Even though Holistic Wellness has been around a very long time, it started gaining popularity again in the 1960's. People began to realize that the allopathic methods were not working for them and they started looking for new methods of healing. Holistic medicine continues to grow even to this day and this includes homeopathy and naturopathic herbs. The goal of holistic medicine is to observe the body and naturally nurture it toward a baseline of health. Holistic wellness has helped people achieve a level of health they weren't capable of with traditional medicine. While this approach is still very effective, it deals with the physical body which is not where things are happening.
ENERGETIC WELLNESS: Energetic Wellness is where you observe the field around the body and you energetically nurture it toward a baseline of health. As mentioned previously, there are many countries where energetic wellness is the norm and it's completely accepted, while the United States has been slow to accept it. Most doctors will say that Holistic Practitioners are nuts and that energetic wellness is a figment of the imagination and that it doesn't really exist. Energetic Wellness does exist and there are clinics and even science that can now proves this.
What Does Quantum Physics Show Us About Zero Point Energy?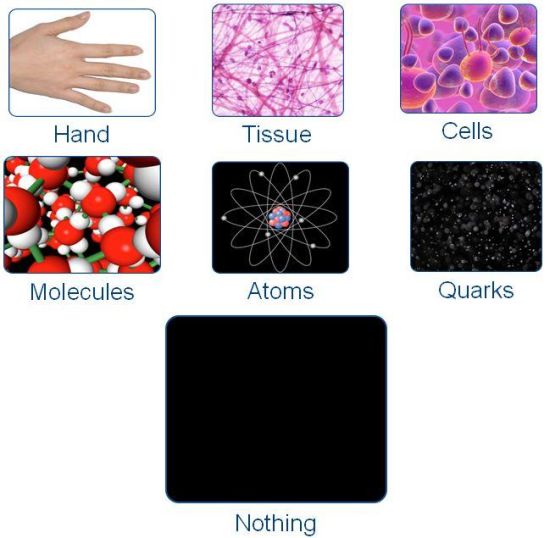 If you looked at your hand through an electron microscope and continued to increase the magnification you would see tissue, then cells, molecules, atoms, the nucleus of the atoms, subatomic particles likes quarks and bosons, and then you would get to a place of nothingness. This is the area that Quantum Physicists call the Zero Point Field.
Zero Point Energy is animating from this field and contains the blueprint of information of all things that we see in the physical. Every single part of the human body functions on information and energy from the field. The Zero Point Field is simply where all information is stored and it is this field that the body is in atunement with.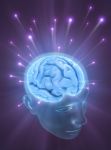 The Zero Point Field is a carrier of blueprint information. Take our brains for example. Most people think that memory is stored in the brain, but a quantum physicists will say that our memories are actually stored like a hologram in the field. The information is in the field and our brain simply receives and processes the information from the field. The brain resonates at certain frequencies to access specific information.
Mankind will never fully understand the zero point energy field, but with the latest research being done science has now found a link between the field and how this field affects our health. It's all about information and delivering the right frequencies to the body for optimum health.
The Purpose Of Our Energetic Field

To better understand our energy field you can look at our planet as an example. The earth has a magnetic field around it that protects us from solar radiation. If that field around the earth wasn't there we wouldn't be able to exist. This magnetic field isn't something you can touch because it's not solid, but it is there and it's protecting the planet.
Our body has an energetic field around it also that protects us from harmful energy.
Disruption In Our Energy Field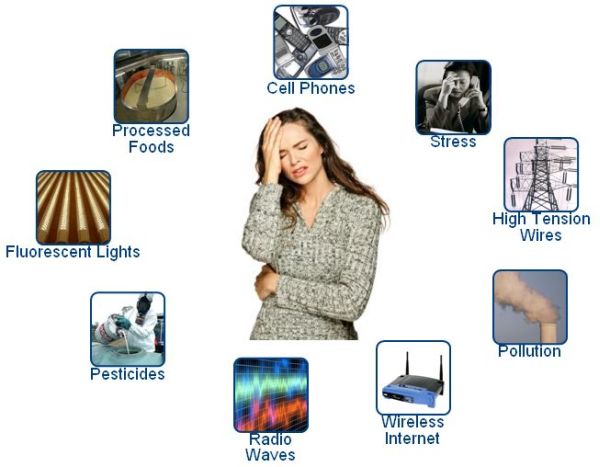 Because of the world we live in today a different approach to wellness is needed. When Holistic Wellness was making its mark in the wellness industry we didn't have all these elements to deal with that we do today. Wireless internet, cell phones, high tension wires, pesticides in our foods, the chemicals in our water, florescent lights and many other things.
All of these things are disorganizing you at an energetic level everyday and when left unchecked this eventually will turn into a degenerative illness. Most people then will treat the illness instead of the source, which is to rebuild our energetic field and protect ourselves from the harmful radiation and negative energy that comes at us everyday.

Almost anyone has access to wireless internet in some fashion, especially with the new phones they have now. That signal can easily pass through a brick wall and other obstacles to reach it's destination. Would you agree that this signal can also pass through the human body?
This is a technology that will continue to advance and it disrupts our energy field on a continual basis.

Cell phones are one of the biggest contributors to health related issues we face now. Brain tumors are being reported at an alarming rate now and sadly will continue to get worse. The cellular communication companies continue to point to the Interphone Study as their proof that cell phones are safe, but in fact new research is showing just the opposite. When this study was conducted it was at a time that cell phone usage was still in its early stages and is completely outdated research!
Government Safety Standards On Electromagnetic Radiation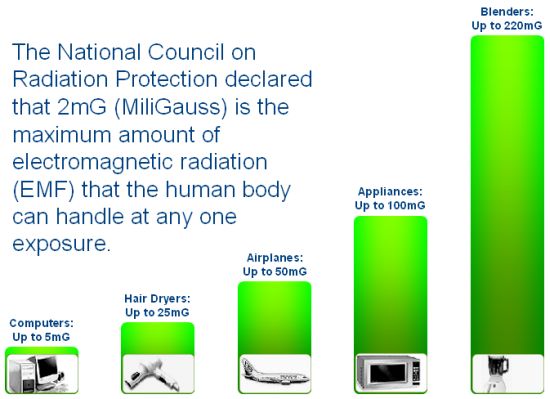 The government says that 2 MiliGauss is the amount of radiation that an individual can safely be exposed to without any harm, yet if you look at the common devices we all use on a daily basis you can see that this far exceeds these safety standards. A computer has up to 5mG and is something that many people use for hours everyday, including children! Hair dryers, up to 25mG and appliances like microwaves have around 100mG.
Airplanes about 50mG. How many times have you heard someone say after a long flight that they're tired and it must be because of the change in time zones? Well, the body doesn't have a clock that tells itself that it's in another time zone, but it does have a reaction to 50mG blasting at it for hours and disrupting your energy field.
We live in a fast paced society and are driven by wireless technology these days. Even though all these devices we can't seem to live without far exceeds the safety standards of 2mG, we keep on using them. Why is that? Because they make life easy and nobody wants to, or will, give up their cell phones, their wireless internet and all these other things that have become such a convenience. It's not the short term usage of these things that cause health related issues, it's the long term exposure to these things that eventually lead to diseases and health related issues.
Stress And Emotions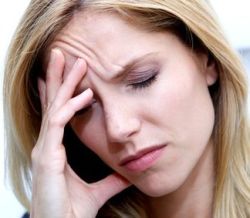 Stress and emotions will also disorganize the energy field and contribute to health related issues. Just like electromagnetic frequencies and ELF's, stress also causes cellular communication in the body to break down. When cellular communication within the body is compromised eventually the immune system becomes weak, and when the immune function slows down the body's ability to heal itself goes down also.
Vibranz by ZeroPoint Global has developed a line of products that help bring the body back into balance and protect your energy field, which keeps the body out of stress. When the body is not under stress, when cellular communication is restored, when the body is brought back in balance and the immune system is functioning like it should, the body will heal itself.
A Disorganized And Weakened Energy Field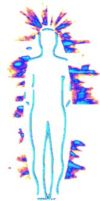 We live in a toxic environment these days and there are so many things that disorganize and disrupt our energy field. From the toxic information that is in the air we breathe, the foods we eat, the water we drink, radio frequencies, emf's, elf's, stress and so many other factors, all these things affect and disorganize your energy field on a continual basis leaving you prone to disease and sickness that starts in the energy field. Is it any wonder that so many people are constantly tired and feeling stressed?
Remembering that the body is designed to heal itself, but our bodies spend so much time in stress because of our environment that we live in that it doesn't have energy left to actually heal itself. If we can just keep the body out of stress and back in balance there really isn't anything that the body can't heal itself from.
Zero Point Products – Protecting Your Energy Field And Bringing The Body Back In Balance
ZeroPoint Global has an entire line of products that protects your energy field and helps balance the body. This is done using a process called Blueprint Frequency Technology. Using a machine called a Quantum Field Frequency Generator they can transfer energy patters from specific minerals.

Dr. Marvin Seeman, through 15 years of research, has found which minerals of the earth match specific parts of the body at the energetic level. These are minerals and plants that vibrate at the exact same frequencies as various organs and systems found in the human body. By placing the minerals and the products in the frequency generator, they are able to transfer these energy patterns into the products. These products then become a carrier of these human blueprint frequencies, meaning frequencies that match perfectly with the human body and that are beneficial to you.
The ZeroPoint Global System Works In Three Ways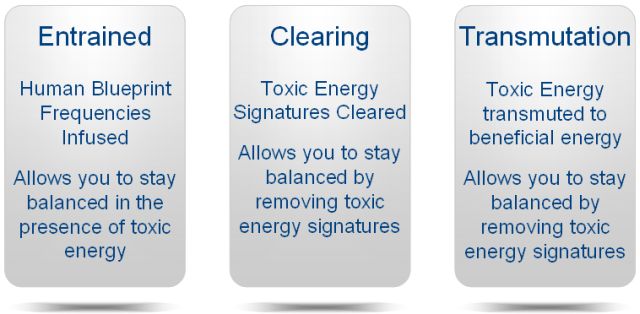 ENTRAINMENT: Entrainment is the organization of your energy field. The ZeroPoint Global products are infused with blueprint frequencies that allow you to stay in balance while you go about your normal activities. They keep your field organized and in balance while you are on your computer, wireless internet, or around radio frequency signals that are traveling through the air, florescent lights and all toxic information that we encounter in our home, office, just about everywhere.
CLEARING: These products are also infused with energy frequencies that help clear the body of toxic information. Stress, trauma, and even chemicals in our food and water, all these things carry information that are toxic to the body. When the body doesn't recognized a frequency, in its way to protect itself, it stores this information within the cells. After time this causes cellular communication to slow down and lessens the body's ability to heal.
TRANSMUTATION: The ability to transmute toxic information before it enters the body is an amazing discovery. This is simply the ability to transform toxic energy into beneficial energy. This technology changes the toxic wave forms from radio frequencies, electromagnetic frequencies and extremely low frequencies into a wave form that is energetically beneficial to the body. Let's take the Sirius Earth Hearts for example. By placing an earth heart on your cell phone you can use your cell phone safely because the toxic information from the signal frequency is transformed into beneficial energy and by using your cell phone with this technology you are actually receiving health benefits from the signal instead of toxic information that has been known to cause tumors and serious health issues.
How The Products Carry Blueprint Frequency Technology

Using a magnet and a paper clip is probably the easiest way to understand how the products radiate the frequencies infused in the products. I'm sure you remember as a child taking a magnet and picking up a paper clip with it. After you would take the paper clip away from the magnetic you could then take that paper clip and touch other paper clips and they would stick to it. You infused magnetic energy into the paper clip and it then became of carrier of that magnetic energy.
This is the same concept. The products are infused with beneficial energy from minerals and plants allowing the products to radiate the infused energy. Note: Using the magnetic picture was simply an example. All the frequencies in the Vibranz ZeroPoint Global products are infused using light, (the best carrier of information known to exist). Again, the magnet was used just as an example.
ZeroPoint Global Pendants

ZeroPoint Global Pendants are the core product of the ZeroPoint System. This is one product everyone should have. The pendants will balance your body and energy field, while protecting you from EMF's, ELF's and other man made frequencies that disrupt your energy field. Wearing a pendant will also increase your focus, give you more energy, helps improve your sleep, speeds healing and help ease pain.
The base lines energy pendants are infused with 66 Blueprint Frequencies. The Sodalite Window Pendant has 82 Blueprint Frequencies and the Sirius Balance Pendant is infused with 248 Blueprint Frequencies. The Swarovski Sirius Crystal Pendant has added immune system frequencies that helps to lower stress levels in the body.
ZeroPoint Lasers and Pointer

The ZeroPoint Red Laser works extremely well with pain issues. There are many chiropractors that are currently using this specific laser for treatments on their patients. The Red Laser is primarily used for the muscular systems and skin organs of the body. This is not your typical laser pointer that you pick up on ebay for a few dollars. This laser is infused with 60 Blueprint Frequencies, including 42 Parasympathetic Muscle frequencies that help bring the back muscles into balance.
The ZeroPoint Green Laser works deeper into the body than the red laser does. The primary purpose of the green laser is to bring into balance organs and systems in the body. The green laser is infused with 98 Blueprint Frequencies and can also be used on foods and drinks to energize them with beneficial energy.
The Sirius Infinity Pointer is filled with mineral crystals that have been infused with frequencies that align with the frequencies of healthy systems and organs of the human body. The Sirius Pointer is easy to use and is a great tool for pain issues, energize your personal care products, infuse energy into your foods and drinks, and also helps with balancing the body and your energy field.
ZeroPoint Global Wellness Solutions

Both the Citrus Silk Oil Vera and the Mint Matrix Oil Vera use 100% Organic therapeutic and nutritional grade essential oils and aloe vera. These products are amazing and will replace a majority of the products you currently have in your medicine cabinet.
The uses for the Citrus Silk are almost endless. It is one of the best anti-aging oils you can find. It also helps with acne, sore muscles, balance pH levels, skin irritations, helps fade brown spots, protects from EMF's and ELF's and many other applications. It is completely digestible and can be mixed with water or coffee. You can use it on salads and it's especially delicious when applying a small drop to chocolate.
The Mint Matrix is an incredible pain relief oil. It also helps restore cellular communication, can be used as toothpaste, helps shrink moles, increases your energy, helps relieve upset stomachs, helps with menstrual cramps, heartburn and many other uses.
Zero Point Sirius Silver is sterilized water with the silver being in the form of ultra nano-particles. Combining an ultra small particle size with vibrational silver frequencies produces a silver solution far above any other silver solutions on the market. The Zero Point Sirius Silver is completely non-toxic, contains no heavy metal contamination and powerfully supports the immune system.
Zero Point AUM Clay is 100% pure natural Kaolin Clay, infused with ZeroPoint Blueprint Frequencies. AUM Clay is recommended as a Skin Treatment for irritations and breakouts, Facial or Body Mask, Hair and Scalp Care, Foot Bath, Body Talc, Bath Soak, Poultice, Oral Care, Pet Care, provides Bio-Field Protection and Energetic Balance.
Zero Point AUM Crystals is an all natural Tesla Crystal that charges the water in the body via far-infrared emissions, increasing blood and lymph circulation; combined with its ionic substitution value, removes harmful toxins and enhances the body's ability to create a healthier balance between the body and its environment.
Love Oil Vera is a careful blend of organic essentials oils and plant emollients for skin care, biofield balance and emotional support. Each oil is carefully considered with exacting scrutiny and divine inspiration to complete the blend, providing superior skin care.
The unique formula of Vibranz ARC Vision offers the superior immune enhancing results we have come to expect from A Sirius Silver while delivering the break though technology provided in the new Vibranz ARC Vision formula.
EMF – Cell Phone – Electronic Pollution Protection

Sirius Earth Hearts changes the toxic radiation wave forms into a healthy wave form that makes being exposed to electronic devices actually healthy for people. There are certain plants that thrive under high tension lines, transformers and radio towers, and it has been discovered that these plants have the ability to change the wave forms from these power lines into beneficial energy.
ZeroPoint Global has used the 10 plants that have the greatest capability of transmuting toxic waves forms and put those energy patterns, along with an additional 30 mineral frequencies into the earth hearts. You can then use your cell phone, computer and all your electronic devices, and the earth hearts transform those toxic frequencies into a wave form that is beneficial to your body.
The Personal Environment Transformer (PET) is a 3-sided black obsidian pyramid infused with ZeroPoint technology that balances your biofield and has a calming affect to individuals in its vicinity.
The Personal Environment Transformer protects you from electronic pollution and can be used in any room of the house, your office, in your vehicle, your hotel room while traveling, etc. You can use 3 Personal Environment Protection pyramids to effectively protect your entire home from electronic pollution.
ZeroPoint Intention Disc
The Intention Disc clears toxic frequencies from the human body, foods, liquids and even personal care products. Many people wear the disc as a pendant or can be carried in your pocket. As long as you keep the intention disc in your energy field it will clear toxic energy.
The Intention disc helps clear past emotional trauma and cellular memory of traumatic events and injuries. The Disc can also be programmed by the user with specific intentions or goals that will cause the intention disc to align the human body in attunement with the desired goal or outcome.
Vibrational Healing Music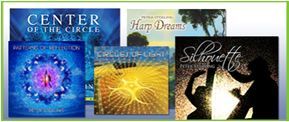 Vibrational Healing Music has been used for thousands of years in ancient civilizations because of its effectiveness to heal. When the body is introduced to specific sound vibrations, the vibrations are transfered to the human body, causing unbalanced cells, organs and systems to return to its natural rate of vibration. When the vibrational rate of the physical and aura body is low, blockage and imbalance occurs allowing for sickness and disease to appear.
The Vibration Music of Peter Sterling offers unique harmonic frequencies that help align the human bioenergetic systems. These deep and penetrating sounds, blended with acoustic instruments, help promote health and wellness at a higher level.
These ZeroPoint Products restore your Body's Natural Balance and when used in combination with a Healthy Lifestyle, will greatly improve your Health and Well-Being.
Need help picking a product or ZeroPoint Package that's right for you?
Use our secure contact form by Clicking Here
or you can reach me toll free at 1-800-605-7122