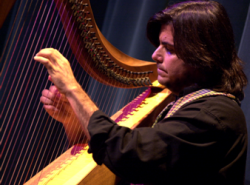 Peter Sterling's Vibrational Music and his distinctive harp sound has lifted the hearts and souls of thousands of people around the world. His beautiful harp sounds create a unique vibrational sound experience, which promotes health, wellness and spiritual awakening.
Peter Sterling's music has been studied at Arizona State University for its influence on brain wave states. It was found that the listener entrains to "Theta" within moments of listening to Peter Sterling's heavenly harp music. Theta is known as the "Twilight", or Visionary State of awareness, which enhances creativity and whole brain integration for heightened states of Clarity, Focus , Spiritual Visions and even Miraculous Healings!
GDV Vibrational Music Camera Results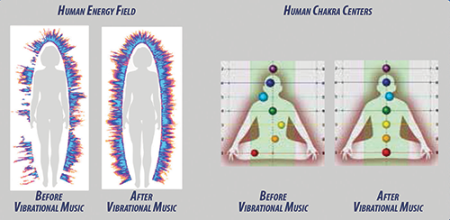 GDV Scan of Human Biofield Before & After Listening to Peter Sterling's Vibrational Music


Using the most advanced human energy field diagnostic tool, ZeroPoint Global has been able to see dramatic results of its Personal Quantum Technology products, which includes Vibrational Music. In a fusion of ancient mysticism and modern science, the GDV Camera is able to "see" the human bio-energetic (etheric) field confirming for the first time the existence of this subtle level of vibrational existence!
Listen To Sample Clips Below
Purchase Individual CDs or Save With Our Vibrational Music 5 Pack Set
Have A Question?
Contact Us
1-800-605-7122
Results may vary from person to person based on the imbalance. This information has not been evaluated by the FDA and is not intended to treat disease, support human life, or to prevent impairment of human health; for frequency, self-education and research purposes only. Please seek professional help with health issues.