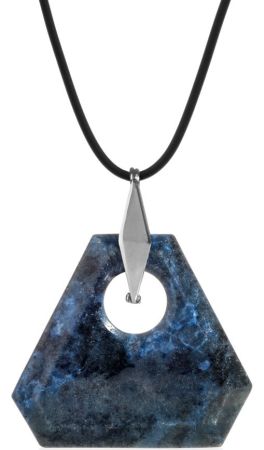 The Sirius Balance Pendant is Vibranz (formerly ZeroPoint Global) most advanced pendant to date. The Sirius Balance Pendant is designed to enhance cognitive function and overall wellness.
The Human Blueprint Frequencies embedded in the Balance Pendant strengthen the communication pathways between our internal systems while clearing them of toxins and static experienced due to environmental pollution and emotional stress. When communication pathways are clear and functioning without obstruction, we experience optimum balance and natural health.
Using their State of the Art ''Quantum Field Programming Generator' and vibrational knowledge of the human system, Vibranz by ZeroPoint Global has accomplished what no other pendant in the world has duplicated…Sirius Technology.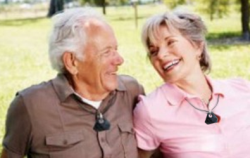 By knowing the frequencies that specific organs and systems of the human body vibrate at, minerals found from nature are used that vibrate at the exact frequencies of the organs in our body. These mineral frequencies are then embedded into the Dumortierite stone and the end result is a pendant that provides incredible balance and energetic benefits to your body.

About The Sirius Balance Pendant
Sirius Balance Pendant Benefits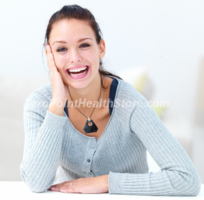 The Blueprint Frequencies infused by ZeroPoint Global provide balanced energy for the human body. The Sirius Balance Pendant has been reported to enhance cognitive function and sense of purpose. It is particularly useful for enhanced intuition, direct perception and inner communication. The Sirius Balance Pendant clears static in the body caused by environmental pollution and emotional trauma. Some may experience mild emotional detox as the static is cleared from the body. This is necessary for improved emotional balance and conscious creation.
The Sirius Balance Pendant not only continues to deliver the embedded frequencies, it becomes an antenna for additional balancing frequencies for the human body.
Clears static from the human body and biofield

Speeds cellular communication for wellness

Increases energy

Balances the body

Reduces stress

Eases Discomfort

Increases Focus and clarity

Speeds healing

Eliminates headaches

Brings deep and restful sleep

Emotional balancing

Protects from EMF (Electro-Magnetic Fields)

Protects from ELF (Extremely Low Frequencies)
How ZeroPoint Technology Works In The Sirius Balance Pendant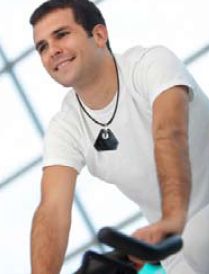 It has been discovered that the cells in the body vibrate at various frequencies depending on their state of health. Vibranz has identified specific frequencies that match the optimum state of health for each of the body's organs and systems. These are called Human Blueprint Frequencies.
When a person wears a Vibranz Sirius Balance Pendant, their body begins to resonate with the frequencies that are in the Sirius Balance Pendant through a process called Sympathetic Resonance. This is similar to a tuning fork that will pick up the frequency (sound) of another tuning fork in its vicinity. When they are close to one another, they will both begin to resonate at the same frequency. Sirius Balance frequencies change this product from a static delivery of specific Human Blueprint frequencies like in our basic pendants to a resonator and communication device for additional frequencies beyond the 248 frequencies in the product. It acts like an antenna to bring in additional frequencies for the ZeroPoint field for wellness. When the organs and systems of the body are attuned with the frequencies that are in the Sirius Balance Pendant, the body returns to a balanced state. The body is able to protect and heal itself when it is in balance.
Sirius Balance Pendant Suggested Uses
Wear the Sirius Balance Pendant every day to support your body in our challenging environment. Let the benefits of Vibranz use of ZeroPoint Technology balance your mind-body complex.
Release Emotional Trauma (Sirius Balance Pendant can be used to release emotional trauma stored in the body) – Simply hold the Pendant in either hand, and ask for the emotional trauma to be cleared.
Amplify Intention (Use Sirius Balance Pendant to make intentions) – Hold the pendant and clearly state the intention.
Balance Injured Area – Place Sirius Balance Pendant directly on or over the injured area.
Restore Communication to Cells at Area of Lingering Imbalance – Place Sirius Balance Pendant directly against the skin at an area of imbalance to clear static and restore cellular communication.
Restore Immune Function – Wear Sirius Balance Pendant every day to support immune function in our challenging environment.
Strengthen Heart Center – Wear Sirius Balance Pendant at sternum (mid-chest) level for improved heart center energy.
What Sirius Balance Pendant Users Are Saying
"The new pendant is ready to release…it makes sense the frequencies adjust for the individual, otherwise it is what we do now, one pill for all. The is the medicine from the future." – Dr. Kolb, MD, FACS, GA
"I am enjoying the Sirius Balance Pendant — I feel more confident in every way and very balanced. I can make good decisions quickly. I am able to control my emotions. I instinctively know things and can be detached from outcomes. As I can sense where people are coming from, I find I am more gracious in dealings with others and know that what I see is not my issue, but theirs. — Edi M., AZ
"I have one word for the new pendant – expansion." – Dr. Gould, MD, FABFM, FIAMA, GA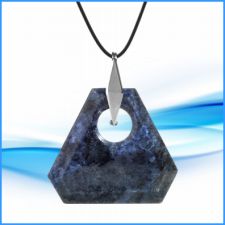 Sirius Balance Pendant
Sirius Balance Pendant Comes With Black
Necklace and Adjustable Cord Lock
Retail Price: $365.00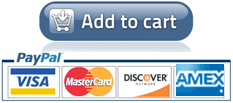 Have A Question?
Contact Us
1-800-605-7122
Results may vary from person to person based on the imbalance. This information has not been evaluated by the FDA and is not intended to treat disease, support human life, or to prevent impairment of human health; for frequency, self-education and research purposes only. Please seek professional help with health issues.