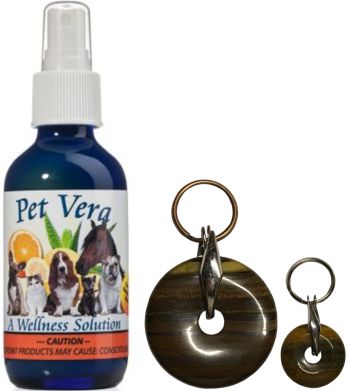 The Pet Pendants and Pet Vera products by Vibranz are designed with ZeroPoint Technology to protect your pets from the harsh effects of Electromagnetic Frequencies. The Pet Pendants and Pet Vera help balance their bodies, increase energy, helps reduce stress and helps boost their immune system.
Animals face the same toxic challenges as humans do. If anything, our pets are even more prone to EMF and ELF exposure. Most of our animals are at the same level as the electrical outlets in the home that are putting off these emf signals. Our pets don't have the ability of transmuting these incoherent waveforms from all of our electrical devices found everywhere throughout the home.
The Pet Pendants and Pet Vera were created specifically for these challenges.
About The Pet Pendants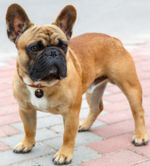 Pet Pendants are made of Tiger Iron Gemstone, a semi-precious gemstone that is a natural mixture of Hematite, Jasper and Tigers Eye.
The 28mm Pendant is for animals weighing up to 10 lbs. Two of these are needed for pets 11-30 lbs. Use one 40mm Pendant for animals 31-70 lbs. Use two 40 mm Pendants for pets 71-185 lbs. If two are needed, they should be placed on right and left sides of the animal's collar for the highest efficacy and to avoid the Pendants hitting each other.
Pet Pendant Benefits
The Pet Pendants are programmed using ZeroPoint Technology with specific frequencies to assist pets in the following ways: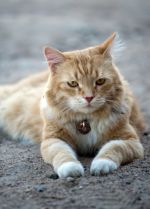 Balances the body

Increases energy

Speeds cellular communication for wellness

Eases discomfort

Reduces stress

Increases focus and clarity

Protects from EMF (Electro-Magnetic Fields)

Brings deep and restful sleep

Protects from ELF (Extremely Low Frequencies)
Pet Vera
PET VERA is a combination of Vibranz (by ZeroPoint Global) Sirius Silver and Citrus Silk Oil Vera. Consisting of a combination of pure silver, essential oils and extracts from plants and trees which have been embedded with ZeroPoint™ Technology, Pet Vera provides matching frequencies for organ, endocrine and other systems to greatly benefit your pets.
Pet Vera Benefits
Provides more powerful support to the immune system when used as recommended

Completely non-toxic and 100% Certified Organic

Silver products have become popular alternatives to other wellness products on the market

Protects from fleas, ticks and other bugs in and on animal fur/skin
Pet Vera Suggested Uses
Pet Vera can be applied directly to the fur or skin, or can be sprayed on the hands and applied to the animal's fur/skin as needed for daily maintenance or for specific fur/skin conditions. If there are internal issues and/or cysts of any kind, also add to the drinking water and/or food to increase the results both internally and externally. Can also be used for cancers in animals as a way to balance the animal's field and assist in their body's own ability to heal. Increase applications on any animals with this type of life-threatening issue.
Using embedded Blueprint Frequencies, Pet Vera can assist the body in balancing:
Digestive System

Muscle

Lymph System

Respiratory System

Adrenal Glands

Connective Tissues

Endocrine System

Dental Issues

Spinal Column

Vision

Brain

Parasympathetic System

Circulatory System
What Pet Pendant and Pet Vera Users Are Saying
Arthritis Relief With Pet Pendant
"Our 11 year old chow/golden retriever mix has been suffering with arthritis in her hip for about a year now. When lying down for any amount of time it's been hard for her to get on her feet.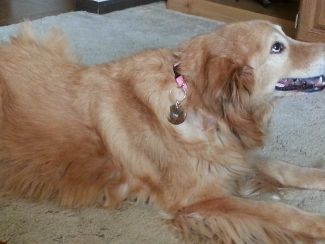 Once on her feet she did pretty well and was able to go on a walk with me and my husband. The next day after a walk she would always have a hard time due to being sore. This all changed after just one week of her wearing the pet pendant!
She is acting like her old self again. She has a lot more mobility, no trouble getting up when lying down and has no soreness at all the next day after going on a walk with us. The pet pendant is amazing!" – Rhonda, Missouri
Pet Vera and Hot Spots
"Once or twice a year my dog, Nellie, will get a hot spot on her skin. I sprayed some Pet Vera on her hot spot and the results were amazing. She immediately stopped her constant licking of the area and her hot spot was healed within a week. I am so happy to be able to use a non-toxic and 100% organic product on my pet! Thank you!" – Dale T